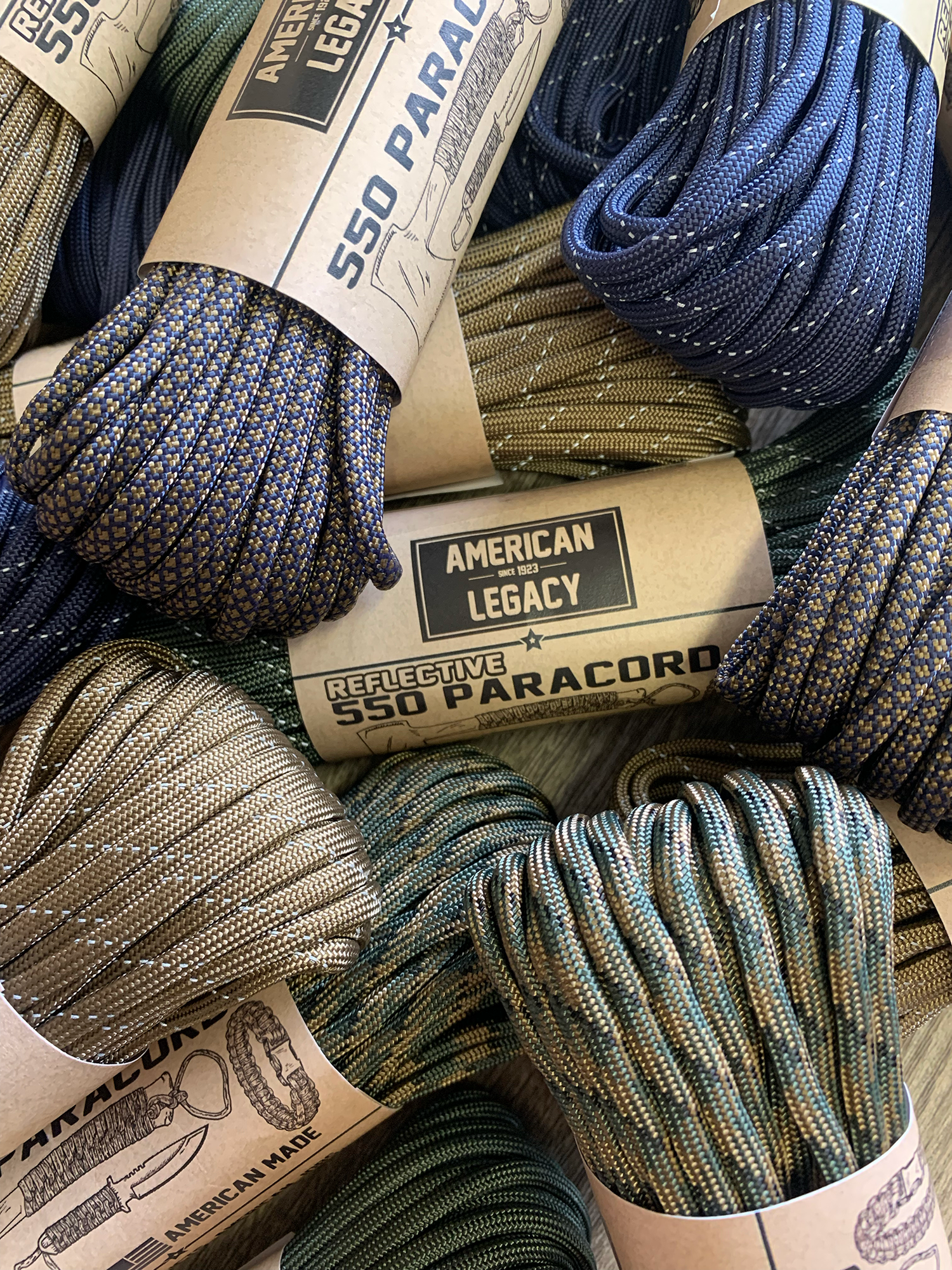 AL1923 | 550 PARACORD
550lb tensile strength nylon utility cord for campers, boaters, crafters, and overlanders. Available in individual units in a variety of colors or in 24 assorted packs. 
The outer braided sheath is a nylon construction - making our paracord smooth and fairly elastic. The 7 nylon yarns of the inner core or can be removed when finer string is required, such as for sewing, repairing gear or fishing line. This cord is not suitable for parachuting or climbing.
Available with reflective and in 1100lb tensile strength cord for all of your camping, boating, crafting, and overlanding needs. 
Shop
ADVENTURE IS OUR LEGACY.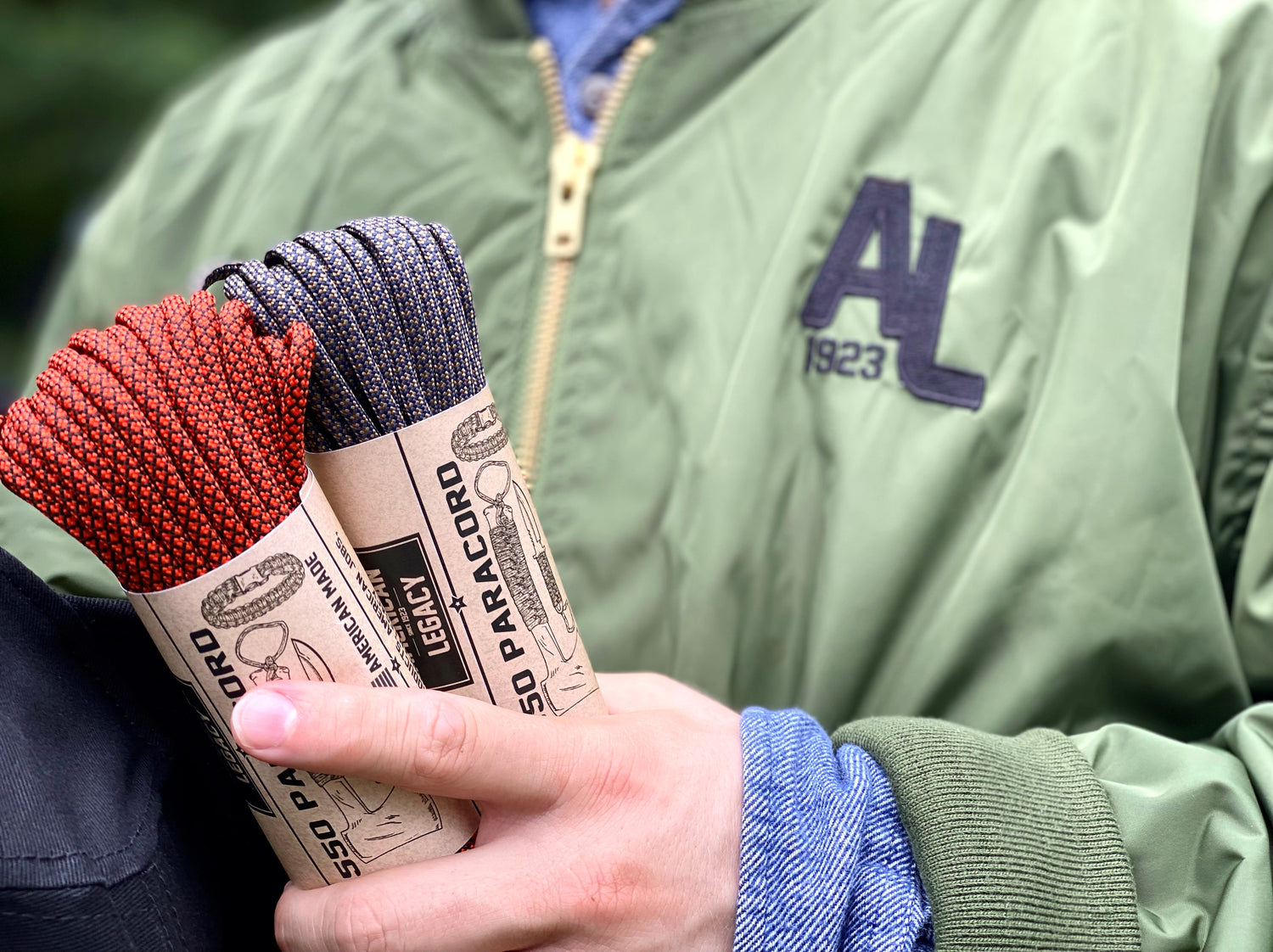 MADE IN THE USA

Our products are designed and produced in Hickory, North Carolina. All of our vendors are within a 200 mile radius of our factories.

We have been proudly creating US jobs for 99 years and take inspritation from our country's national parks and beautiful landscapes.
LEGACY OF QUALITY

We have found pride in our work as we create high quality, durable, and innovative products and services.

From the strongest nylons to recylced PET to our hi-vis Reflexall®, we showcase top notch USA Made yarns in all of our woven products. We also include the best natural ingredients for our leather care to enhance the quality of your boots and leather goods.

Our team of Product Specialists and Customer Service Liaisons work dilligently to provide product knowledge and an authentic, positive experience, so our customers feel confident about the items they select.
CRAFTED FOR ADVENTURE

The American Legacy® brand wants to support our customers on their outdoor adventures and excursions.

Our product is perfect for camping, hiking, overlanding, sailing/boating, fishing, kayaking, and much, much more.

We love to see where our product is travelling to, so use #AL1923 when you post on your favorite social media site.